General contracting is the method of construction project delivery where OLP Construction will hold all contracts with subcontractors and material suppliers and a single contract with the owner.
We will provide all scheduling, professional field supervision, office management, and full coordination with architects and designers.  We have a track record of delighting our clients by bringing projects in on time and within their budget.  This service is offered to both private and public clients.
Communication is a key factor to the success of every construction project.  With our web based project management software, Procore, we offer instant collaboration and sharing of information with our owners, designers, and subcontractors.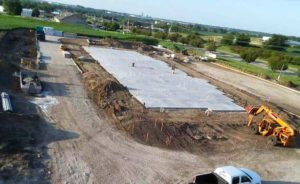 Professional Field Supervision

Coordination with Architects & Designers
Let's Get Your Project Underway